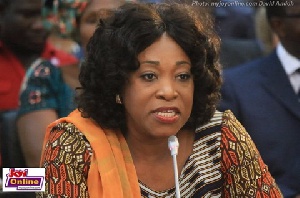 The Foreign Affairs Ministry has announced the temporal closure of the VIP and VVIP lounges at the Kotoka International Airport.
In a statement, the ministry said arrangement has been made to ensure the smooth passage of members of the Diplomatic Corps and Senior government officials.

It said the decision was taken due to "circumstances beyond our control."
The VIP and VVIP is used by the President, his Vice, Senior state officials and respected members of the society.

The statement advised travelers to use the normal departure and arrival channels at the Kotoka International Airport.