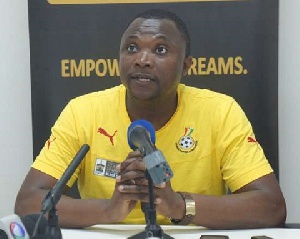 The Ghana Football Association (GFA) has hinted of its readiness for the expected video from ace investigative journalist, Anas Aremeyaw Anas.
Dubbed 'Number 12', an expected exposé is to be premiered in Kumasi, the capital of Ashanti Region on June 6.

The exposé as revealed by Anas, is expected to reveal corrupt practices in some offices in the country of which the GFA has been fingered.

When asked if the GFA is perturbed about the expected exposé, Spokesperson for the GFA, Saanie Daara indicated they were ever ready and are not frightened.
According to him, the only thing that puts fear in a man is death and since Anas was not an agent of death, they live to wait for the outcome of the exposé.

"Anas is not a murderer.. the only thing that puts fear in human beings is death and since Anas is not death, we are not supposed to be scared.

Saanie revealed every member of the GFA is still at post and peacefully executing their duties without fear and worry.