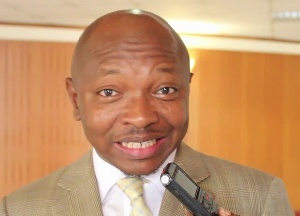 The Kumbungu MP Ras Mubarak has confirmed that he is part of the 94 Minority MPs who have endorsed former President John Dramani as candidate for 2020. The NDC MP on Wednesday said the number could even be more because at the time of endorsement, some members were at committee meetings. The level of endorsements he stressed is overwhelming.
''The endorsement is true. I am one of those who endorsed Mr Mahama. Secondly also, the number may even be more than the number that have been put out…As the time of signing the document, that was the number available but I can assure you that the number is more.''

Ras Mubarak said, the overwhelming endorsement stern from the fact that, Ghanaians are calling on former President Mahama to come ''take over the steers'' because clearly, President Akufo-Addo is incompetently managing the country.

''Ghanaians are crying and calling on Mahama to come back and manage the country.'' The near collapse of the free SHS, introduction of new taxes, economic hardship, the corruption and nepotism under the NPP is unprecedented.
He wondered why the current administration ill appoint family and friends to blot the purse. He also touched on the defeat of Mahama in 2016 stressing that, the NPP campaigned on lies and now ''it is a hopeless situation'' in Ghana under Nana Akufo-Addo.

He said, the opposing views from other MPs is not surprising and indicated that, Alban Bagbin has expressed interest to contest and so cannot endorse Mahama and with Richard Quarshiega, he worked with Professor Alabi at the University of Professional Studies and so he will have an allegiance to him.

He stressed, ''there is nobody in the NDC who can lead us to victory 2020 except former President John Dramani Mahama.''