General News Sat, 25 Nov 2017
'We've almost run out of tears' - Anguished KABA friends hold wet handkerchief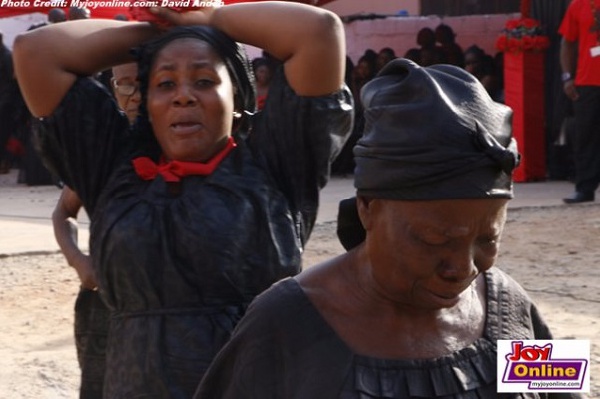 Hundreds gathered at the Kokomlemle office of the Multimedia Group to console with the family of the late Asempa FM presenter Kwadwo Asare Baffour Acheampong popularly known as KABA.
Their eyes flecked with red, a direct result of unrestrained shedding of tears since the demise of the broadcaster last Saturday.

"We've been crying and crying – we've almost run out of tears," a friend of KABA told Myjoyonline.com.

The 'Ekosii S3n' presenter died in the early hours of Saturday, November 18, 2017, after a short ailment.

His death stunned many. There was a national outpouring of sorrow on a scale unimaginable.

KABA has been described by many as a professional; a man who distinguished himself in a profession many practitioners found difficult to hide their political biases.

Sympathisers at the one-week passing shared a mass outpouring of grief as dedicated crowds massed up at the Forecourt of The Multimedia Group Saturday.
Ex-President John Mahama has implored Ghanaians to use the death of the broadcaster as a wake-up call to relook at issues of healthcare delivery.

"Too many long lives cut down at their prime," Mahama wrote when he signed the Book of Condolence Wednesday.

KABA's funeral has been scheduled for December 15-17, 2017.