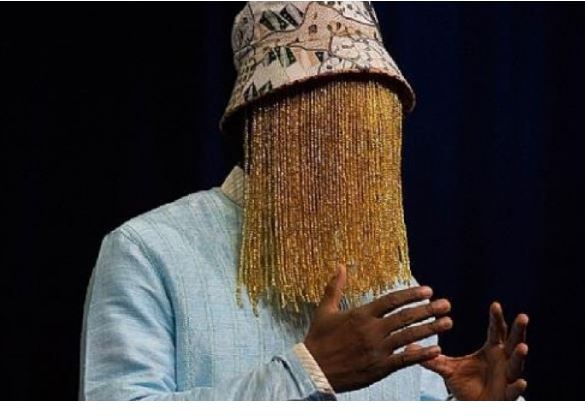 Fri, 22 Nov 2019 Source: www.ghanaweb.com
The issue of the real identity of ace investigative journalist Anas Aremeyaw has once again been brought to the fore following the circulation of a video purported to feature him.
The video in circulation shows a well-built man with braided hair being confronted by another for attempting to claim the latter's entitled land.

The visibly upset looking man is heard shouting the journalist's name questioning his authenticity.

"He said he's Anas Aremeyaw. He's coming to claim. Today I've got Anas. Somebody has title, you're coming to claim that you're Anas Aremeyaw Anas," he's heard yelling.

This new development raises questions about the actual identity of the investigative journalist as there are one too many characters who have been publicized as his.

In May last year, MP for Assin Central, Kennedy Agyapong released photos which he claimed were images of Anas Aremeyaw Anas.
He was backing up his words after he threatened to unmask Anas on live television.

He lamented that the investigative journalist had brought more harm than good to innocent civilians through his operations.

"I'll strip this boy naked because the things he has done to Ghanaians, I was expecting that he was an angel but what he does to live, God should have struck him dead with thunder. I have a dossier on Anas so Kweku Baako shouldn't dare me at all", Mr Agyapong said.

The legislator also released a documentary he titled "Who watches the Watchman" following an investigative expose Anas premiered to expose corrupt activities in the Ghana Football Association.


The documentary led to the dismissal of the GFA president, Kwesi Nyantakyi together with his cohorts.

Below are some pictures which have been shared as the identity of Anas Aremeyaw Anas.


Source: www.ghanaweb.com