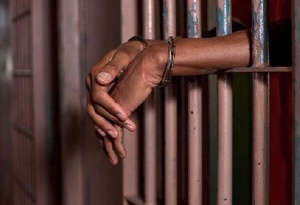 A woman arrested for dealing in hard drugs has been sentenced to five years imprisonment by the Nsuta Circuit Court, presided over by Mrs. Lydia Osei Marfo.
Akosua Adebi, 42, was convicted after she pleaded guilty to the offence.

She was seized at Nkwaberim in the Sekyere Central District by officers of the Police Drug Enforcement Unit based upon a tip off.
Police Chief Inspector James Obeng told the court that this happened on February 02, at about 2120 hours. Sixty-two (62) wraps of dried leaves believed to be

marijuana, four sachets of tramedol capsules, eight sachets of tramedol hydrochloride tablets, five and a-half sachets of diazepam and cash of GH?370.00 suspected to be proceeds from the drugs sale were retrieved during a search conducted in her room.