Alcoholic beverage ads are all over social media, why ban celebrities from advertising? – A-Plus questions FDA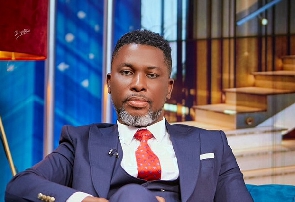 Ghanaian entertainment pundit and political activist, Kwame A-Plus has added his voice to the reignited debate over the ban on the advertisement of alcoholic beverages by celebrities by the Food and Drugs Authority (FDA)
Speaking on United Showbiz on November 18, 2023, he argued that the motivation for such a ban is unnecessary as minors are still being exposed to advertisements of alcoholic beverages on social media and in other forms of entertainment like football matches.

"They've banned celebrities from being involved in adverts because it would influence children. But these adverts are all over YouTube, they are all over the internet, and even in football matches, alcohol and betting adverts are everywhere."

A-Plus lamented the situation of alcoholic beverage companies offering contracts to Nigerian celebrities to advertise for them while their Ghanaian counterparts are sidelined.

"Now these companies are going to Nigerian celebrities to advertise their products for them, while our own celebrities are being prevented from advertising. Does that make sense?"

Citing the case of countries that have legalized and regulated prostitution, A-Plus called for the FDA to ensure that the sale of alcoholic products to minors is properly regulated instead of an outright ban.

"If you look at Amsterdam, they've legalised prostitution and regulated it properly. Why can't the FDA also allow these advertisements and regulate them properly instead of banning celebrities?" he quizzed.
ID/ AD

Click here to follow the GhanaWeb Entertainment WhatsApp channel



Ghana's leading digital news platform, GhanaWeb, in conjunction with the Korle-Bu Teaching Hospital, is embarking on an aggressive campaign which is geared towards ensuring that parliament passes comprehensive legislation to guide organ harvesting, organ donation, and organ transplantation in the country.

You can also watch the newest episode of Nkommo Wo Ho on GhanaWeb TV below: