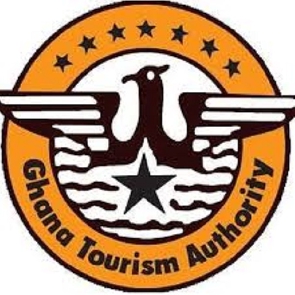 Tue, 14 Sep 2021 Source: GNA
The Ghana Tourism Authority (GTA) has engaged traditional leaders and people of the Wli, Gbledi and Liati Wote communities ahead of the 2021 United Nations World Tourism Day celebration.
The nationwide celebration which will be held in Wli in the Hohoe Municipality of the Volta Region is on the theme: "Tourism for inclusive growth."

It is scheduled for September 24 to 27, 2021 and is expected to attract a lot of people including tourists and investors.

Mr Alexander Nketia, the Volta Regional Manager, GTA, addressing the communities said it was to engage and inform them about the event and solicit for their support.

He said Committees were in place to also ensure a successful programme.

Mr Nketia shared some of the programmes outlined including tree planting and a Public-Private Partnership (PPP) Forum with the communities.
The Manager urged the communities to do their best to support the programme and make it successful.

Togbe Ametornu IV, Divisional Chief of Wli Agorviefe expressed gratitude to the GTA while assuring the community's support for the programme.

On his behalf, Togbega Homatekpor V, Paramount Chief of the Gbledi Traditional Area pledged the Paramountcy's support towards the event.

Togbe Kodadza V, Chief of Liati Wote said the elders and members of the community would be engaged in the event adding that they were happy about GTA's call on them.

Ivory Coast will host this year's World Tourism Day celebrations.
Source: GNA