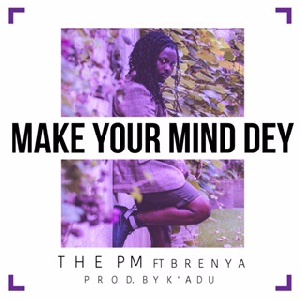 Fri, 20 Oct 2017 Source: Alexander Fiifi Abeka
The PM's new single featuring amazing Highlife crooner Brenya has sweet tones and melodies dripping all over, thanks to London-based artist/producer K'Adu.
The PM takes advantage of the stripped-down instrumental, and nails two smooth verses on there, showing off his wordplay with his English/Pidgin flow.

Definitely one of his best tracks. Started off as one half of legendary Hiplife group KgPM, and affiliated with The Last Two, The PM can be seen as a Pidgin rapper pioneer, and probably one of the best lyricists of our time.
Source: Alexander Fiifi Abeka