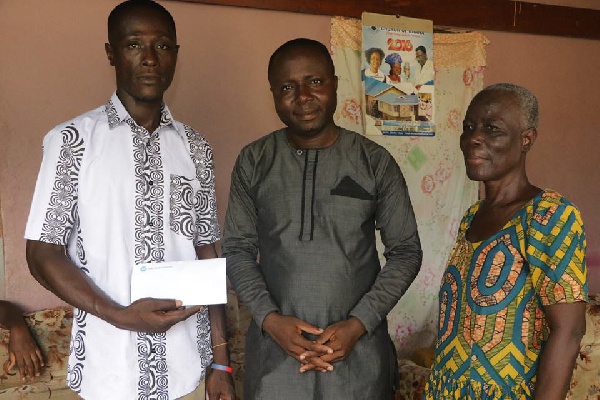 It is an undeniable fact that majority of ex-convicts relapse into crime after their release from prison due to society's inability to wholly accept them and most importantly, offer them decent jobs.
Most of them join robbery gangs, petty thieves and other illegal activities in order to make ends meet which eventually send them back to jail.

However, to lead an upright life devoid of crime, a "God-fearing" ex-convict needs the help of Ghanaians to be able to earn a living on his own.

Maxwell who was then a driver's mate, was falsely accused of pushing a man to death from a moving vehicle, convicted for murder and condemned to death at the Nsawam Medium Security Prison.

But having served seven years of his sentence, he was declared innocent and released from prison custody six months ago - following an appeal with the help of the Executive Director of Crime Check Foundation, Ibrahim Oppong Kwarteng.

Maxwell is currently languishing in abject poverty due to the challenges of finding a job after his release - as most employers are unwilling to employ "ex-offenders".
To this effect, he has decided to set up a small business of his own to support himself and his aged mother who had gone through thorns of pain during his imprisonment.

The "Support for Maxwell" initiative which is being spearheaded by Crime Check Foundation, a crime prevention advocacy NGO, has received some positive response and some generous persons have started sending in the little they have.

To be part of Maxwell's "saviours" kindly get in touch with Crime Check Foundation at http://www.crimecheckfoundation.org/ or send you cash donations to mobile money number 0558295335.