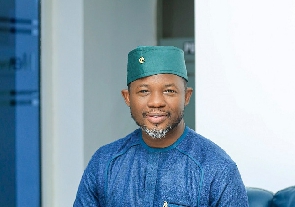 Media consultant, Francis Doku has adviced TV and radio producers to be cautious when selecting entertainment pundits and guests for shows.
Talking on a live Twitter Spaces discussion hosted by Graphic Showbiz, he stated that audiences have become wiser and would prefer to hear smart and useful ideas about important topics. Thus, producers should make sure that the people they pick to talk about these things are qualified and know what they're talking about.

Doku insisted that picking the right pundits for these shows should not just be about getting good ratings or making things exciting. Instead, producers should focus on finding experts who are trustworthy and can give fair opinions.

"Don't allow just anybody on air. A lot of people who lack what it takes to be pundits go on shows and parade themselves as pundits.

"There must be a criteria and they need to meet that. Producers, presenters must sieve through to see who meets what." he said.

Doku also said that the people who talk on these shows should always try to learn and get better at what they do. This will help them become more experienced and respected in their field.

"Pundits must find ways to improve themselves so that they have fair knowledge about the field they find themselves in," he advised.
Doku's comments come in light of rampant discussions about the state of the Ghana entertainment industry and how it can be improved to the benefit of all stakeholders.

ID/DAG

Ghana's leading digital news platform, GhanaWeb, in conjunction with the Korle-Bu Teaching Hospital, is embarking on an aggressive campaign which is geared towards ensuring that parliament passes comprehensive legislation to guide organ harvesting, organ donation, and organ transplantation in the country.

Watch the latest episode of Nkommo Wo Ho on GhanaWeb TV below:




Watch the launch of the 2023 GhanaWeb Excellence Awards on GhanaWeb TV below:





Click here to start the nomination process for the 2023 GhanaWeb Excellence Awards