Entertainment Sun, 3 Feb 2019
The actress was hit with a barrage of criticisms moments after sharing a bathtub photograph of herself in a rather seductive manner.
The said picture was first shared by Pels International and appeared to suggest the actress was marketing a product of the company as the caption read: "Pels International is a corrective skincare brand we believe that the ability to be beautiful is valid and not a pursuit of vanity.. Presenting the legendary @tontolet for Pels International luxury skincare."
But some commenters frowned on 'Christian' Tonto's decision to be risqué as they argued that it is against the basic principles of Christianity.
"Use this picture tomorrow to say 'Good morning people of God…" a comment read with another saying "I thought you said you now know God, Your shameless show off doesn't speak well of our Lord Jesus. Represent him here on earth?"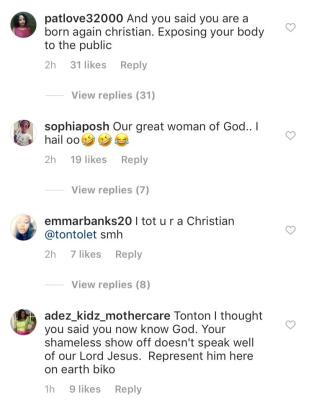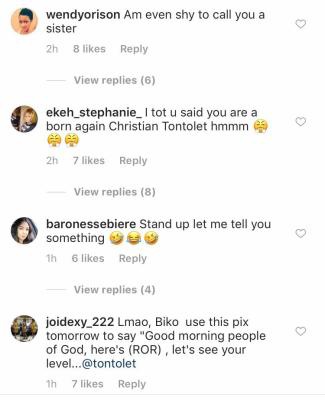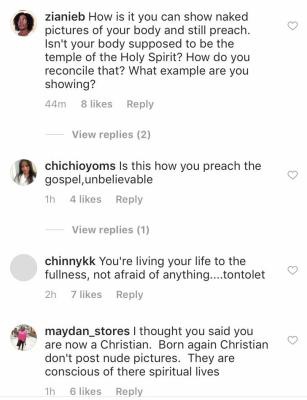 Not long ago, Tonto Dikeh served a notice that although she is a Christian, there is the need for her to explore and have fun in diverse ways.
Tonto asserted the fact that she is a Christian does not in any way suggest she should be timid. Hence, as beautiful and bubbly as she is, she will enjoy life.
"It's just so sad that a lot of Christians expect me to live a boring life," she said. "The truth is that I wasn't born or cut out for boring. God gave me a very vibrant and interesting personality and I'm going to stay that way."