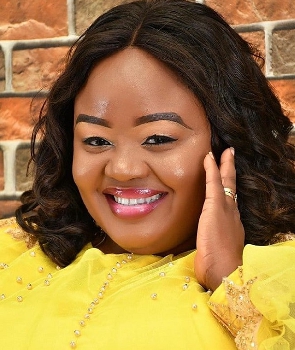 Ghanaian singer, Selina Boateng has explained why gospel musicians must set good examples for others to follow.
According to the 'Alpha and Omega' hitmaker, Christians must work on their imperfections to live a righteous life to reflect Christ.

"The truth is when you start following Christ you ought to live a life which is worthy and you have to be like Christ," she told Amansan Krakye in an interview.

"Even though you cannot be like Christ but we work on our imperfections so that we can be righteous before God.
"We are the ones who set examples so if you the one leading and not doing the right thing it'll be difficult for those followers to also do what is right before God.

"So if you are a Christian it's good to set a worthy example to reflect the Christ in you and that's what I can say," she said on Property FM monitored by MyNewsGh.com