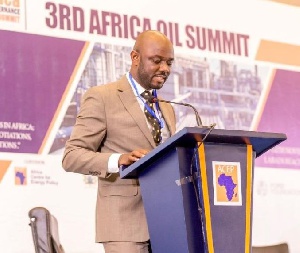 The African Centre for Energy Policy (ACEP) has said a proposal to make Ghana National Gas Company (GNGC) the National Gas Aggregator will present risks for upstream investment and the power sector.
In a detailed analysis conducted on the proposal, the energy think tank also said the weak balance sheet of GNGC makes it unattractive to the investor community which has implications for exploration and production.

It has, therefore, recommended that GNGC be made a subsidiary of GNPC as a response to the implementation of the Gas Master Plan.

"The optimal option for achieving results in the oil and gas sector for Ghana is to pursue the top-down integration model with GNPC at the top as an anchor.
"This allows GNPC to support subsidiaries along the value chain with their balance sheet. This also requires that GNPC is refocused to invest its money in the core oil and gas business as has been done by other integrated national oil companies," ACEP recommended.

Read the full analysis below;