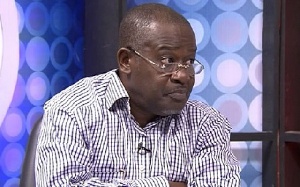 Local companies have been urged to build their capacity in the oil and gas sector.
Fifty-eight companies, mostly foreign-owned, recently qualified for the next stage of the bidding process for three oil blocks in the Western Region.

In an interview with Class News, Energy Analyst Kwame Jantuah encouraged local firms to scale-up and participate in the oil and gas industry to generate adequate revenue to invest in other sectors of the economy.

Mr Jantuah said: "It is incumbent on us as local companies, as Ghanaian companies, as Ghanaian government, to encourage local companies to build capacity in the oil and gas sector.
"If it so happens that Ghanaian companies are prolific in the oil and gas sector when they drill and find oil, the money comes back into the country and it is used to invest in other parts of the economy.

"So, there is a multiplying effect. The companies themselves will be liquid enough to hire more people, will be liquid enough to invest in other businesses, so, it opens up the economy. That is why we talk about local content and the importance of local content.

"The importance of local content, not only for the oil sector but to open up the economy. Because when we compare how oil and gas revenue comes, and the quantum with which it comes in, no other industry has that kind of quantum, so, it makes money available for projects and investments."