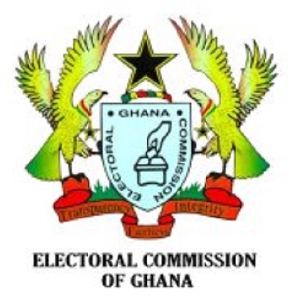 Thu, 4 Jun 2020 Source: GNA
The Electoral Commission (EC) says it is satisfied with the two-day nationwide test run of the new Biometric Voters Register (BVR) kit and processes.
The exercise was to test the efficacy of the machine ahead of the mass voter registration exercise later this month for the 2020 general election.

With the exception of the Western Region where there was a technical hitch, registration in all the 15 regions went on successfully,

Dr Serebour Quarcoo, Director of Elections at the Commission, speaking in an interview with the Ghana News Agency said generally, the exercise was fruitful and that national assessment showed that it took between three to eight minutes to go through the process.

He explained that the analysis indicated that numbers and efficiency increased from day one and two in most of the regions.

Dr Quarcoo said the Ahafo Region as at the close of the programme, recorded the highest number of registrants being 83 and 105.

He stated the region that followed closely was the Volta Region with a total of 100 applicants.
Dr Quarcoo noted the Western Region, despite the challenges, filed the second-highest number of registrants on day one, recording 73 applicants.

He said the results met the Commission's aims to have each machine register 100 persons per day during the actual registration exercise.

A visit by GNA to some of the Regional offices of the EC showed individuals and party faithful present to observe the exercise.

The GNA also observed that officials of the EC and security officers at the centre were in personal protective equipment.

The EC also provided handwashing facilities and thermometer guns in line with the directive from President Nana Addo Dankwa Akufo-Addo.
Source: GNA