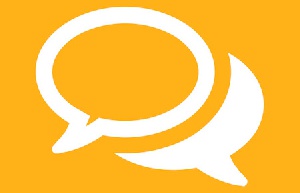 "This is one of the worrying things in this country that the way politicians, some of them play the game. They think they can dribble everybody, play political chess with everybody and get away with it, even though it has repercussions. That is our concern" – Justice William Atuguba.
Now we know those who were engaged in political galamsey and our bad judges cannot deny this fact.

It is unfortunate that the good ones who are but a few, have had to endure the pain of a tainted image, the handiwork of their colleagues for who riches are better than a good name.

Judges enmeshed in judicial galamsey should know that the aberration is more serious than the political, especially since they would suffer the repercussions thereof here on earth and in the hereafter.

The humiliation these ladies and gentlemen have brought unto themselves, families and country is immense.

Talking about dribbling, Justice William Atuguba is now the wiser about how some of his colleagues are better dribblers than politicians.
They dribbled us and got away with it during the election petition hearing, but cannot do so anymore. If there is anything like a political chess, that is represented by the many years of judges collecting bribes and subverting justice for pittance and damaging the reputation of the few on the bench who are God-fearing and dread the hereafter.

Imagine a judge stooping so low as to collect a goat or even GH¢200 to turn a case against the person who is unable to pay him.

If this is the country we erroneously think is on the path of growth, we must be joking.

So we now know those who can set the country on fire and possibly flee. It is a fear applicable to both politicians and the judiciary and not the former only as Justice William Atuguba said.

He descended upon Lawyer Kwadwo Owusu Afriyie aka Sir John, in a disgusting bid to humiliate him, regardless of his age and experience in the bar.
We could swear when the 2012 petition hearing lasted that we were dealing with a bunch of infallible mortals who were next to spiritual beings from another planet.

Power, the kind entrusted into the hands of judges, must be exercised with the fear of God lest the wrath of the Omnipotent descend upon those who abuse this through corruption especially.

We are stuck in an unprecedented judicial corruption which would resonate across the country and beyond for a long time to come – even haunting us.