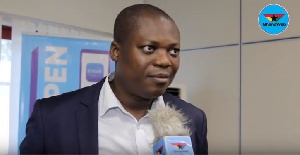 There is the need for credibility in the implementation of investment plans for Ghana's petroleum revenue in order to ensure real multiplier effect in all sectors of the economy, economist Prof. John Gatsi of University of Cape Coast has asserted.
According to him, if this is not done, the much anticipated effects of petroleum exploration on the economy would become a pipe-dream.

Speaking to Xinhua via telephone on Monday Prof. Gatsi who is Head of The Department of Finance, at the University of Cape Coast School of Business underscored the need for governments to ensure that policy implementation adheres to the goals set in the Petroleum Revenue Management Act (PRMA) to achieve credibility.

"As it stands growth in petroleum production has only one prospect, which is increase in upstream petroleum revenue. But this would become meaningful if the revenue is reinvested properly in the entire economy," the lecturer observed.

According to Prof. Gatsi the manner in which the Annual Budget Funding Amount (ABFA) (the portion of petroleum revenue which is by law allocated for funding the annual budget) was being applied left much to be desired.

He question the rationale behind channeling the portion of ABFA allocated for educational infrastructure into the Ghana Education Trust Fund (GetFund) .

"With this kind of thing we will not realize the expected impact of policy implementation concerning educational infrastructure for example," he cautioned.
The lecturer urged government to use credibility in its policy implementation as an incentive to attract investors into the key non-oil sectors including manufacturing, Tourism, Services, Agriculture and Telecommunications.

While the country's economy grew in second quarter of 2017 by 9.0 percent compared with 1.1 percent a year earlier the non-oil sector grew by 4.0 percent relative to 5.5 percent a year earlier.

The first quarter had similarly grown by 6.6 percent compared with 4.4 percent a year earlier but the non-oil sector slumped to 3.9 percent compared with the 6.3 percent growth during the same period in 2016.

When incentives are attractive and meaningful enough Prof. Gatsi averred that it will motivate young people into these critical sectors where they will use innovation to drive job creation,

He also questioned the credibility and criteria used in the disbursement of the stimulus package announced by government in 2017, emphasizing that until things are done the right the country may end up truncating growth in the non-oil sector," he emphasized.