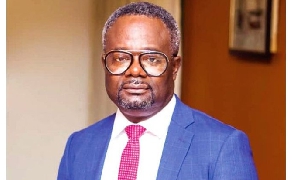 Founder and Leader of the Liberal Party of Ghana (LPG), Kofi Akpaloo, has indicated that he believes the leadership Electoral Commission (EC) of Ghana will institute the right measures for the 2020 general elections.
He called on the leadership of political parties in the country to have confidence in the honesty, ability and reputation of the Electoral Commission (EC).

"I have full confidence in the EC, no violence will happen in Ghana as NDC are expecting. We will vote in peace to ensure peaceful elections," Kofi Akpaloo told Reynold Agyemang on 'Pae Mu Ka' on Accra-based Kingdom FM 107.7

"I call on all who profess to adhere to multi-party democracy and by implication, sustainable development instability to respect and protect the EC's capacity, ability and reputation to deliver a verdict that reflects the true will of the people."
"We should vote in the knowledge that at the end of the day, the vote is as it ought to be because the EC is an honest broker that reflects our confidence because we participated in shaping the process, "he added

He indicated that they would persevere with the conviction that the EC officials would do the right things towards the December 7 presidential and parliamentary polls to ensure a peaceful process.

According to him, the recent allegations and counter-allegations emanating from the Chairperson of the EC and her two deputies have entrenched the party's mistrust for the Commission over the years.