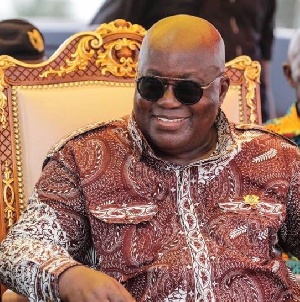 Dr. M. Kpessa-Whyte Writes:
The only things that are over supplied in Ghana today are economic hardship, corruption, and human suffering. All the so-called hope that accompanied the political transition following the 2016 elections has evaporated into thin air. Even its fading shadow is nowhere within sight.

It all started when the president's inaugural address was heavily plagiarized, and confirmed when the President appointed 110 ministers. Then we found out that a significant majority of his appointees are his direct family members. A man, who spent a quarter of this life wanting to the president of Ghana, gets the opportunity and his first inaugural statement was copied verbatim without shame.

No government since independence has been as nepotistic and ethnocentric as the one we have now. Nepotism's closest friend is corruption, and both seem to be getting along quite well in Nana Addo's government and the various opinion polls have attested to this situation.
Never before has it been so obvious that a government is on its way out of power in less than three years in Ghana than now. There is a large army of NPP sympathizers and supporters who privately admit that their government is now a burden on their conscience. Indeed we have a government that is now a scar on our democracy.

When was the last time Akuffo Addo and Bawumia used the words "incompetence" and "corruption" in their public comments? Those two words are now mouthful for both. The once upon a time apostles of "competence" and "honesty" are now the epitomes of crass incompetence and heartless corruption.

A government that makes the creation of new regions (gerrymandering), building of a national cathedral, use of drones, reckless international travels, sole-sourcing, and victimization of political opponents its topmost priority is both crazy and useless.