Opinions Fri, 15 Sep 2017
They don't do late afternoon show like they used to do in the past anymore.
Don't get me wrong, radio programming is not done now as it was used to be done in the past, but the nature of late afternoon show, or drive show as we have all come to call it, needs a bit of scrutiny, won't you say.
During the days of the GBC FM and later Radio GAR before it became Uniiq FM, there was late afternoon shows, though not the same style as we had it when private radio was visited on us in from the mid-1990s in the capital.
The foundation for late afternoon radio as we had it for well –nigh 20 years was laid and built on by the likes of Dusty Wayne, Gabby Adjetey, Yaw Addo Darkwa, Mikki Osei-Berko, Kwasi Aboagye, Fiifi Banson, Kwasi Anim Agyei, Geroige Brun, Giles Bossman, Bushke, Kwame Farkye, Bola Ray and others whose names I can't readily recollect.
While such women as Doreen Andoh, Baaba Andoh, Naana Dankwa, Lily Ankrah, Rachel Nyann, Naa Adjorkor Addo (Ms Naa), Vanessa D.D. Odonkor and others were building the foundation for mid-morning radio, their aforementioned male counterparts were doing big stuff on the drive.
So it was that we thought highly of such people who could make us tune in when driving home or riding the jet and listening to the radio on our very small devices when the driver decides to do something else with their radio.
For me, as one who loved music and tidbits from around the world in those days, the drive was always a home to run to. Sadly, I have always judged the quality of what the drive is by the standards set in the early days of private radio, a behaviour I am trying hard to jettison.
It seems to me that there is a general downturn of the drive on Accra radio. Yes, there are some bright and brilliant points if you look closely, but on the whole, the fervour that characterised the late afternoon show has gone down.
There was a time that Abeiku Santana came to Accra and took over the drive at Adom FM and with his own style of presentation, changed the face of how the late afternoon show would look like, especially for the Akan speaking part of the market.
When he moved to Okay FM, Abeiku took his game there and changed how the face of the station by giving stiff competition to the show he hosted for about a decade on Adom FM and to most others on the mass radio market.
At some point, however, the panache and the suaveness that were the hallmark of his on air personality waned somewhat from what it used to be. Either the listener was fatigued with his style or that he had dropped something in his own arsenal.
Just across the terrazzo to Peace FM was a man who had taken over the hosting of Ekwanso Brebre from Fiifi Banson, when the latter left for Kasapa FM to host the morning show, was Micky Darling, the Akwapim Brother. I like Micky for his sense humour and choice of music, but you would feel that the show lacks that X factor that it had in the early days of Banson as host. Of course, the styles are different and that is to be expected, but the show itself is just an okay one.
Adom FM searched hard and tried a few people, including bringing down Mikki Osei-Berko to host the show after Abeiku left, and finally decided on Jerry Justice.
Indeed, considering the shoes he had to fill after the long search, he has done well to maintain the show on the level it is. That notwithstanding, it must, however, be said that Ofie Kwanso is not what it used to be.
Citi FM had challenges with its late afternoon show Citi Drive for a while. They brought in Nii Kpakpo Thompson to try to salvage it, but that did not work. They had Osei Kwame doing it, but it appeared that also wasn't going to well.
They eventually had to pull Jessica off the midmorning show and place her on the Drive and she went flying. She set the show on the right footing when she took over. I, however, think it became a bit more of the chat show, and too much of that, when Philip Ashong was added either as guest host or co-host. I think the banter is sometime too much and takes away from other aspects of the show: music, humour, tidbits, etc.
Not too long ago, I did a one year review of the late afternoon show on Starr FM and pointed out that I feel Giovani and Anita Erskine may need to do something more to get their joint hosting of the show going better than it has been the period.
I wrote among other things that "when all is said and done, I think there is still a big room for Giovanita to grow into. I don't know how they'll do it, but I think there is disconnect that needs to be worked on to ensure that they'll become world beaters."
When Lexis Bill took over from Bola Ray as host of Drive Time on Joy FM when the latter left to help set up the EIB Group, there were fears of how the former would be able to fill such a huge pair of shoes left behind. As it turned out, Lexis held his own and a year later his show was awarded at the CIMG as best radio show, jointly with Citi Breakfast.
I feel, however, that after a few more years, the excitement in the show comes and goes without being sustained over a long period of time. Perhaps, it is because Lexis goes away for a while and comes or that there is still something to be added to make it a lot more interesting than it has been.
That's about the general lack of that "thing" which grabs and pulls you to tune in and listen to your favourite drive time show. There are probably too many things happening now on different platforms that compete with what happens on radio and that may have had a toll on the way drive time shows used to be ran and consumed.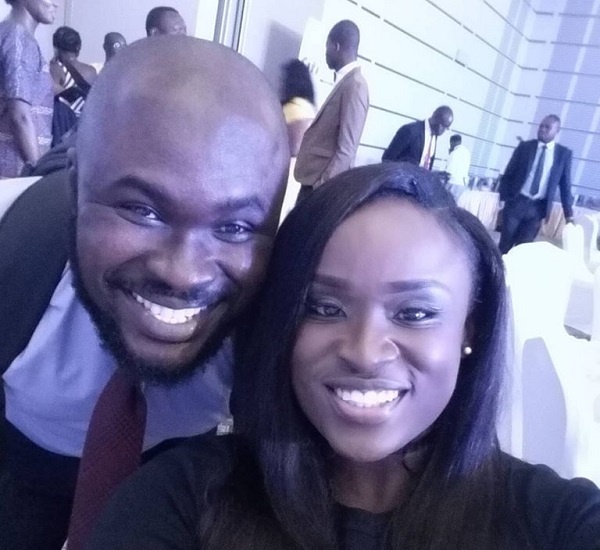 That said, there are some young people doing a good job on the drive who need to be encouraged and pushed to deliver more. Prince Benjamin of Class FM, Joel Orleans of YFM and Antoine Mensah of Live FM (although I think he should remain on mid-morning where he was immense) are some of the presenters in reference.
@TheGHMediaGuru