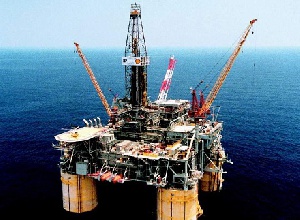 The Petroleum Commission has revealed that the much awaited Local Content Fund will be operational in first quarter of 2020.
The fund among other things, will provide financial assistance to indigenous Ghanaian companies operating in the oil and gas sector.

This is expected to help in the establishment of more local players, as part of moves to meeting government's local content target.

Access to credit is one of the key challenges affecting active Ghanaian participation in the oil and gas industry.

Figures from the Petroleum Commission show that as at September 2018, there were about 600 indigenous Ghanaian companies participating in the upstream petroleum industry with a total fund of $799 million dollars' worth of contracts awarded to them.
CEO of the Commission Egbert Faibille, speaking at the second day of the Local Content Conference and Exhibition in Takoradi, says a lot more measures have been put in place to get the fund running in the first quarter of 2020.

"The talk about the Local Fund started some years ago and I'm glad it's gradually building up. By Q1 2020, it should be operational to help the local players", he added.

He assured of transparency and flexibility when the fund kicks start.

"The fund is coming to reduce the trouble local players face in accessing credit, so we will ensure that is achieved", he assured.