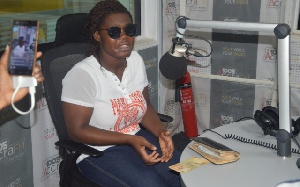 Police prosecutor Chief Inspector Hanson Armah, who is handling the case involving the pepper assault case at Marwako Fast Food, has rejected an out-of-court settlement.
At the hearing in court on Thursday, April 6, Julio de Medeiros, counsel for the accused Jihad Chabaan, pleaded with the court to agree to an out-of-court settlement while quoting section 73 of the Courts Act, adding that the offence for which the accused had been charged was a misdemeanour.

However the prosecutor rejected the request, explaining that the charges against the accused constitute causing harm, which is a second degree felony.
The presiding judge, Victoria Ghansah, subsequently adjourned the case to April 10.