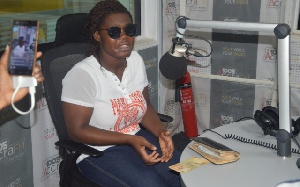 Safo Agyei, lawyer for Lebanese supervisor Chaaban Jihad, who allegedly dipped the face of Ghanaian kitchen staffer Evelyn Boakye into pepper paste at Marwako Fast Food's Abelenkpe branch, has said the victim's face was shoved into onion paste.
On Monday March 20, he told an Accra District Court where Chaaban is standing trial for assault that the victim of the alleged assault was blending onion, not pepper, when the incident occurred.

Accra News' Ama Brako, who was in court, reported that the claim of the lawyer attracted murmurs from the courtroom, with some indicating that onions produce a more burning sensation than pepper.
The reporter further said that after hearing the argument of the defence counsel, trial judge Victoria Akua Guanza adjourned the case to March 22 for another hearing.

Chaban was granted bail when he returned to court on Thursday 16 March. The Ghana Police Service has assured that justice would be served.