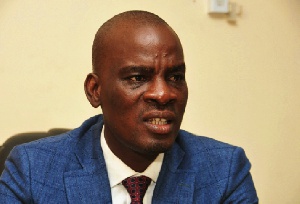 The Minority in Parliament say the ruling government's flagship policy, the Free Senior High School, which kick started on Monday, is not sustainable.
"Ladies and Gentlemen, a number of further discoveries we have made strengthen our position that the NPP Government's Progressively Free SHS programme is not sustainable," the group said at a press conference Monday.

Buttressing their claim, the NDC MPs said they have discovered that the NPP government disingenuously refused to adjust this year's GES approved fees as has been the tradition every year.

"This tradition in fixing fees annually factors inflation and ensures that quality is not compromised. The NPP Government surreptitiously used last academic year's GES approved fees of 1,022.20 for boarders and GHS 560 for day students in order that it can beat down the actual cost of Free SHS. A trend analysis we have conducted over the last five years reveals that this year's approved fees should not have been less than GHS 1,320 for boarders and GHS 715 for day students," they said.

"We have also discovered that contrary to its public posture that the Government does not intend to leave any child behind, the projection of the Akufo-Addo cabinet is that only 85% of SHS students will accept their placements and turn up for school.
In other words, the NPP Government has made provision in its budget for only 362,781 SHS students entering first year. Therefore per current placement figures, Government has made no arrangements for 62,711 students," they added.

According to the Minority, the above conduct by the NPP Government coupled with their inability to identify a clear and reliable funding source for their Progressively Free SHS, clearly undermines its sustainability and the survival of quality SHS education in Ghana.