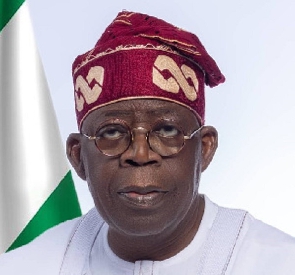 Nigeria, like many other African countries, has its national naira currency so weakened, depreciated, and lost much value when compared to many major international currencies like the US dollar and the British pound sterling.
I quite remember in the 1980s that a brand loaf of bread in Nigeria, Lagos to be precise, was selling for 10 kobo. And, there are 100 kobos in a naira.

Now, the same brand of a loaf of bread is selling for 250 Naira.

Additionally, in the early 1980s, one Naira was worth one pound sterling (£1.00) and more than the US dollar. However, today, 976.94 Naira is to £1.00 and 767.97 Naira to USD 1 by the official exchange.

What has happened over the years to land Africa's largest or strongest economy in such a precarious state with near-valueless currency, fallen from grace to grace?

Find below more information about the denominations of the Nigerian Naira as sourced from the internet.
"The currency structure comprises of three-coin denominations (50k, ₦1, and ₦2), eight banknote denominations (₦5, ₦10, ₦20, ₦50, ₦100, ₦200, ₦500, and ₦1000 and Central Bank Digital Currency (naira).

The N50 note denomination was added in 1991. Furthermore, in response to the expansion in economic activities and to facilitate an efficient payment system, the N100, N200, N500, and N1,000 banknotes were introduced in December 1999, November 2000, April 2001, and October 2005, respectively".

For further economic benefits to accrue to the nation, and the guarantee of the security and safety of those handling money in Nigeria, I shall suggest to the president, government, and the people of Nigeria, to ask for the redenomination of their Naira currency as done during the regime of Ghana's former President John Agyekum Kufuor and his NPP government.

Ghana had the same exceedingly worthless Cedi notes in circulation, making it cumbersome to do economic transactions. Subsequently, the economic czars put their heads together and with the consent of the president, the Cedi was redenominated.

10,000 Ghana Cedis were redenominated to become 1 Cedi with anything selling for 10,000 Cedis now selling for 1 Cedi. The money became easier and smaller to handle or transport by traders.
Therefore, I shall strongly advise and suggest to the Central Bank of Nigeria, President Tinubu, and the people of Nigeria, to consider doing public consultations to finally agree on the redenomination of your Naira currency.

It is up to you to decide how much the current Naira should become 1 Naira.

For any further and better explanations, contact the current Vice President of Ghana, Dr. Alhaji Mahamudu Bawumia, who was part of the team of bankers and economists that devised and helped with the redenomination of the Ghanaian Cedi.