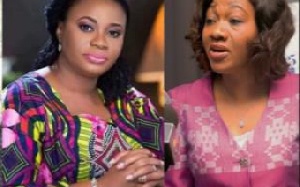 A New Patriotic Party (NPP) communications member, Eric Amoako Twum, says there can be no excuse for the Electoral Commission's website not to be functional.
His comments follow revelations that the EC's website which cost the state over $108k in redesign and maintenance has not worked since the Jean Mensah administration took over.

Concerns have been raised about the non functioning website after spending much on.

Some people are even more worried that eight months to an election, such a major resource outlet of the EC isn't working, raising concerns about the accessibility of credible information from the EC.

The NPP communicator, while discussing the issue on TV3's New Day underscored the importance of a website in running institutions in modern day.

"In this day and age where people are yearning for information, there is absolutely no excuse for the website to be down for this long"
He said the issue needs to be interrogated further to know exactly why the website does not work since it is an "integral part of our democratic architecture".

"We need to ask a bit more questions to find out what the issues are or sometimes if it means that they are going through a new revamp or they are building a new website", he said.

The National Democratic Congress (NDC) representative on the show, Mathias Alagbo, blamed the non-functionality of the leadership skills of Jean Mensa.

Background

Procurement issues, relating to the redesigning and maintenance of the website were found by the Chief Justice's committee which heard the petition for the removal of former EC Chairperson, Charlotte Osei, were some of the reasons for her removal from office.
The CJ's committee found that two contracts totaling $108, 510 dollars – $32,510 for re-designing and $76,000 for maintenance – were unilaterally awarded to DreamOval Ltd by Charlotte Osei in breach of procurement laws.

"As a result, an initial contract for the sum of US$32,510.00 was awarded to Dreamoval Ltd. to re-design a website for the Electoral Commission…

"Accordingly, the Chairperson executed another contract with DreamOval Ltd to enable USAID pay the extra bill of US$76,000.00…"

From the evidence, Mrs. Charlotte Osei failed to adhere to the procurement procedure sanctioned by the Public Procurement Act and the Electoral Commission's own internal procurement structures ", portions of the committee's findings read.