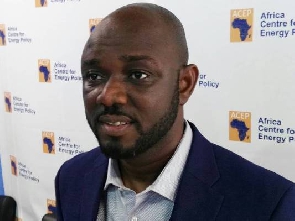 In order to avoid the impact of revenue shortfalls from the oil and gas sector often due to price volatility on the international market, the Africa Centre for Energy Policy (ACEP), has asked the government to secure at least a 40 per cent projected revenue in the Stabilisation Fund.
According to a report on petroleum funds published by the Bank of Ghana, Corporate taxes due the government from oil producing companies, dropped by 42 per cent for the second half of 2019, compared to the first half of the same year.

The report also states that the country recorded 51 million dollars less in corporate taxes between July and December, as compared to January and June last year.
Although the Executive Director of ACEP, Benjamin Boakye said oil prices were bound to suffer from some volatility, he maintained that it would be in government's interest to secure a constant 40 per cent projected revenue in the Stabilisation Fund to mitigate the effects.

"Our recommendation has been that at least we should have about 40 per cent of the projected revenue in the stabilisation account. That should be enough to offset any instability in the international market," he said.