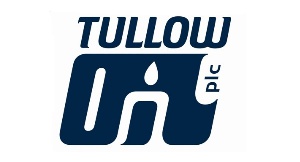 Tullow Ghana Limited, operators of the Jubilee and TEN Oil fields has revealed that it made $2.5 billion in oil sales to the Ghana National Petroleum Corporation (GNPC) in 2017.
Since the inception of its offshore oil exploration and production in Ghana in 2006, Tullow has made strides in its contribution to the country's fiscal and economic growth.

Director of External Affairs and Social Performance at Tullow Ghana Limited, Ms. Cynthia Lumor, at a press conference on Wednesday, 10 October 2018 in Takoradi, explained that a total of $938 million, as of December 2017, was paid to the government in terms of royalties.

She added that Tullow Ghana alone paid $845 million as taxes to the state.

Mrs. Lumor intimated that Tullow and its partners have saved the Ghanaian government between $1.7 billion and $2.4 billion in supplying foundation gas to Ghana Gas Company Limited.

"One of the benefits is the fact that 200 billion cubic feet of gas is being supplied to Ghana Gas at no cost to the government of Ghana. So, when we look at 200 bcf for gas, the crude oil that you will need to generate that amount of gas, the value depending on what price you are using is between $1.7 billion and $2.5 billion", she explained.
Local Participation

Mrs. Lumor disclosed that Tullow Ghana has awarded an amount of $15.1 billion worth of contracts to other companies in the oil and gas sector.

Out of this, she clarified that $5.6 billion worth of contracts have been awarded to foreign companies, $8 billion to joint venture partnerships between foreign and local companies, and a total of $1.5 billion worth of contracts awarded to indigenous Ghanaian companies, as part of their compliance and efforts to improve local participation in the oil and gas industry.

"Given how relatively new this industry is and the fact that we are still learning as a country, we are still growing the industry as a country, not everything can be supplied by Ghanaian companies".

Leadership and training
Currently, five out of the eight leaders of Tullow Ghana, are Ghanaians, representing 63 percent.

Mrs. Lumor indicated that the company is committed to growing competencies locally, stressing that: "The company, as of 2017 had a 74 per cent Ghanaian representation of the total number of employees".

This number, she added is growing steadily by the year.

She noted that "there's a lot of training that we are doing, both for our employees as well as externally".

Social Economic Investment
Mrs. Lumor reported that Tullow Ghana has spent in total, about $30 billion, between 2011 and 2017, in various forms of social and economic projects in the country.

She said that Tullow's cumulative investments of $17 billion in the local economy, demonstrates its impact in Ghana. This, she maintained excludes the benefits associated with the training of locals and its multiplying effect on Ghanaians.

She was thankful to Tullow and its partners, and the government of Ghana for their collaboration in realising this success.

"The truth is that we haven't done any of these by ourselves. We've talked a lot about the Jubilee and TEN partners but the government of Ghana has played an instrumental role because, without their collaboration and cooperation, there wouldn't be a lot that we have done", she said.