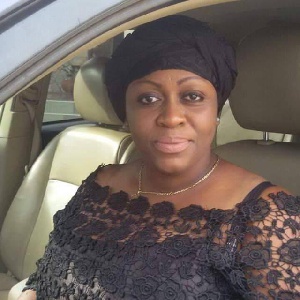 The Former President J.J Rawlings was right, when he stated at the just ended NDC National Congress "The old days can only happen when we cultivate the habit of listening to ourselves; infact the NDC should listen to themselves".
The NDC must apologize to Ghanaians for deceiving us into believing that times are "Hard". Secondly, they need to tell us where they expect their flagbearer aspirants to raise Gh420,000.

For the past 2 months, the NDC have been deceiving Ghanaians into believing that, the Akufo-Addo government was making life unbearable, forgetting that they are the same culprits who took us to IMF as well as approving overpriced contracts. They invested millions of monies in projects we can't trace (SADA, GEEDA ETC).

In fact, Ghanaians should continue to support the Akufo-Addo government and note that indeed 2019 will be a year of massive industrialization. Jobs and all of our flagship initiatives will be fulfilled.
Bringing back the Old days meant, to give detailed account of your source of funds. With the TIN being enforced, the TAX net is going to be widened and citizenry will be given the opportunity to contribute towards the development of our Great Nation.

Maame Yaa Aboagye Deputy Communications Director, New Patriotic Party