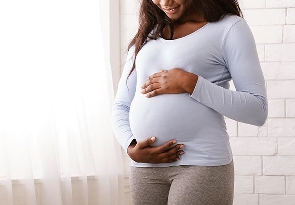 Tue, 4 Apr 2023 Source: GNA
Ama Hienne Amoako, a Dietician at the International Maritime Hospital (IMaH), has revealed that cravings during pregnancy can be managed without causing harm to the pregnant mother or the baby.
She said while proper nutrition was essential during pregnancy, uncontrolled cravings could result in strange combinations that could harm both the pregnant woman and the unborn baby.

Ama Amoako said craving unhealthy foods was insufficient, and advocated practicing portion control, particularly with foods desired for snacks.

The Dietician at IMaH spoke at the weekly "Your Health! Our Collective Responsibility," a Ghana News Agency Tema Regional Office initiative aimed at promoting communication on health-related and setting the medium for the propagation of health information to influence personal health choices by improving health literacy.

Ms. Amoako said it was important to understand why people were eating at any moment during pregnancy to avoid gaining too much weight. "Know if you're eating because you're hungry or because you're happy".

She said one way of controlling cravings was to keep track of the foods they eat throughout the day to identify unnecessary food eaten.
The IMaH Dietician said the track record aided in the detection of unhealthy diets and the identification of healthy alternatives to replace the undesirable ones consumed to obtain the proper proportion of energy required for life.

She said another way was schedule eating times throughout the day, which when followed carefully helped reduce excess weight.

She emphasised the importance of keeping healthy food at home and advised that unhealthy foods must not be kept at home to reduce their intake.

Ms. Amoako said it was critical to have a meal plan, which may or may not be a professional one, that included the four-star diets to better their health for the pregnancy journey.
Source: GNA