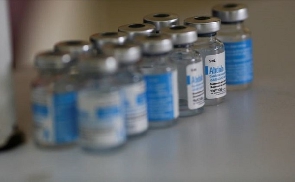 The Ghana Paediatric Society of Ghana has warned of the outbreak of childhood diseases if immediate steps are not taken to procure vaccines for immunizing children in the country.
The Society's warning comes at a time when the country is witnessing a shortage of vaccines.

A statement issued by the Society said "Ghana Health Service has reported an outbreak of measles, a vaccine-preventable disease in the Northern Region involving 50 children. This is the tip of the iceberg as our investigations show that more than 90 cases have been recorded in one major facility alone".
"It is worthy to note that the current situation could become worse if resources are not made available for the management of these outbreaks".

"PSG warns that the failure of Ghana to prioritize procurement of vaccines and prevent supply chain disruptions of immunizing children under the Expanded Programme of Immunization will lead to the reversal of gains in under-5-mortality in the country".