Each year barely concludes without glaring cases of injustices and varying degrees of crimes committed amidst issues mostly beyond the average person's comprehension.
2019 was one such year which opened with splattering high profile murders, a situation which did not only cause fear and panic amongst residents in Ghana but also ignited controversies on both local and international news fronts.

GhanaWeb in this article does not intend in any way to bring back the pain suffered by grieving families but to highlight some high profile murders which shook the pulse of the nation.

It must be noted, however, that the state and its relevant stakeholders are yet to bring perpetrators of some of the gruesome murders to book.

GPHA boss - Josephine Asante

Ghanaians had barely snapped out of the festive mood when the marketing and public affairs manager of GPHA was found in a pool of her own blood in her home at Tema Community 25, stabbed to death.

It would have been quite easy to conclude that the crime was committed by a botched armed robbery operation, but police report proved otherwise as her personal belongings worth the while of an armed robber were intact.

A case opened, medical tests were done, some accused persons were arrested and arraigned but none have revealed the face(s) behind the gruesome murder yet.

News of her murder broke on January 14, 2019.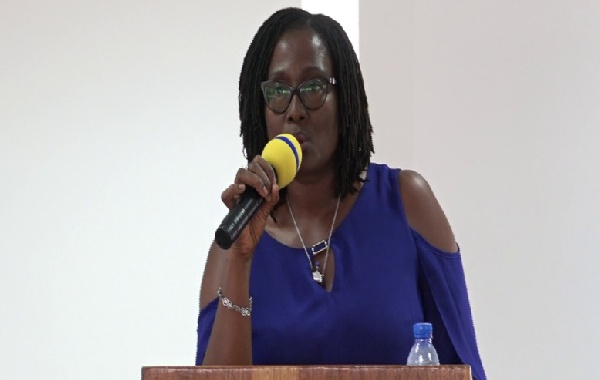 Ahmed Suale

Barely 16 days into the first month of 2019, Ahmed Suale - who after his death was widely identified as 'Anas' boy' – took two close-range gunshots in his chest and one in his neck, killing him instantly in his vehicle.

The gruesome assassination of the Tiger PI investigator took place at Adenta, a suburb in Accra. The news of his murder threw the country into a debate, panic and uncertainty. As a reminder, concerns about media freedom and safety of journalists were raised, accusers arose and the accused were questioned, accordingly by law.

But thereafter, perpetrators are yet to be brought to book.




GWCL boss – Joseph Miihaai Jakperuk

In a similar way, on January 4 2019, a managing director of the Ghana Water Company Limited was taken out by unknown assailant.

Joseph Miigaai Jakperuk who was the Deputy Distribution Manager of Accra East Region of GWCL was travelling to his hometown in the Bunkpurugu District when he was stopped by some hoodlums in the middle of the night. He was pulled out of his cross country vehicle and shot to death.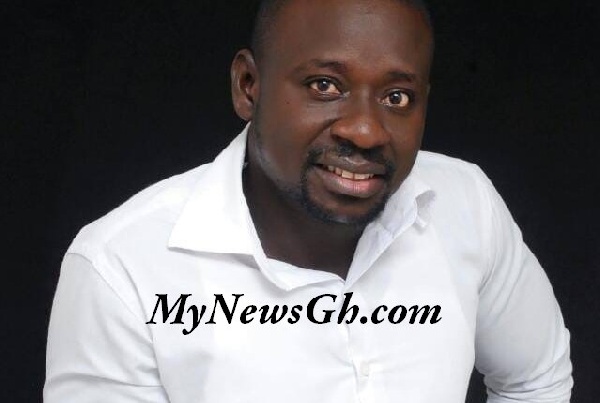 Otumfuo's Asamponahene

And just in a twinkle of an eye, the least Ghanaians expected happened on August 18 2019. Otumfuo's Asamponahene, Nana Kwadwo Fodour was murdered.

Nana Foduor's body was found at the backseat of his Toyota Land Cruiser vehicle at Ebuom on the Ejura-Nkoranza Highway on Sunday evening with multiple stab wounds.

The issue sparked some chieftaincy controversies and other related issues but the prime suspect was arrested upon several investigations but is yet to face full judgement.




NPP Treasurer - Mark Ofori

October 30, 2019 will also go down in the books of the ruling New Patriotic Party as a dark day. News broke that the Western regional constituency Treasurer for the party, Mark Ofori had been shot in his house at Fijai, a suburb of Sekondi in the region by some unknown assailants, Wednesday dawn.

The murder was widely speculated as a contract murder as the assailants, according to reports, took nothing from the house but went straight to Mr Ofori's room and killed him.

The suspect was arrested upon several investigations.


Takoradi girls

The kidnap and subsequent murder of the Takoradi girls may not pass as a high profile murder but the agitation for justice for the kidnapped girls gained national attention and consequently became an issue of national interest, gives it a pass.

The girls who were in separate instances kidnapped between late 2018 and early 2019 were found not in flesh but as skeletal remains in August, according to information by police.




Headteacher beaten to death

The death of the Headteacher of Asiakwa Salvation Army Basic School in Eastern Region sent chills down the spine of many Ghanaians as his gruesome murder was perpetrated by teenagers.

The 55-year-old headmaster was battered to death for protesting against the invasion of his garden by drug addicts who smoked and defecated in the school.

Six teenagers whose ages ranged from 17 to 19 were later arrested and arraigned, not much has been heard of them since. The gruesome act was reported on May 6, 2019.


The teenagers who were arrested for beating the Headteacher to death

Gomoa Chief pounded to death

On September 9, 2019, Chief of Gomoa Akraman in the Gomoa East District of the Central Region, Nana Ahor Agyei who doubled as a land guard was, in an unthinkable manner, battered and shot to death.

The act was not only condemned by many but sparked several chieftaincy and land controversies.

Bullet shells, a pestle soiled with blood and a blood-soaked shirt belonging to the deceased Chief were found at the crime scene.

Residents believed that the chief was murdered in connection with some ongoing land disputes. However, not much has been heard of since.