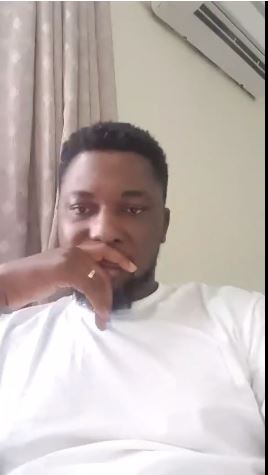 Controversial NPP member and musician Kwame A Plus has described as "such nonsense" the decision of the Akufo-Addo government to appoint 998 Staffers at the Jubilee House, the seat of government.
According to the outspoken showbiz personality and musician who campaigned vociferously for the NPP in the last election, Ghanaians voted for 'change' for things to get better, and not for justifications for repeating mistakes of the past. He said no amount of excuses about the number will hold water.

Writing on his Facebook wall, he said "one of the reasons why we called for change was that then President Mahama and his NDC government had appointed too many people at the presidency", he began.

He reminded the public about how loud and critical he was of the Mahama administration on social media.

"I went live of Facebook countless times to tell the world how tax payers money was being wasted on unwanted presidential staffers." He pointed out.
"Fortunately we got the change we cried for. Instead of reducing the number to a reasonable one or at least maintaining the same number we increased it and told Ghanaians that we have added "only a little over 220." "Most of them were appointed by Mahama." Such nonsense. Did you call for change to continue Mahama's "incompetence" or to make things better?" He quizzed.

Kwame A Plus seem to have turned his 'objective' gun on the ruling government since his alleged fallout with some top guns of the ruling party over allegations of corruption he leveled against the President's two deputy Chiefs of Staff and alleged recording and alleged leaking of his conversation with the then Deputy CID boss, now substantive boss, Mrs Tiwaa Addo-Danquah.