General News Mon, 14 Nov 2016
Constituencies that voted skirt and blouse in 2012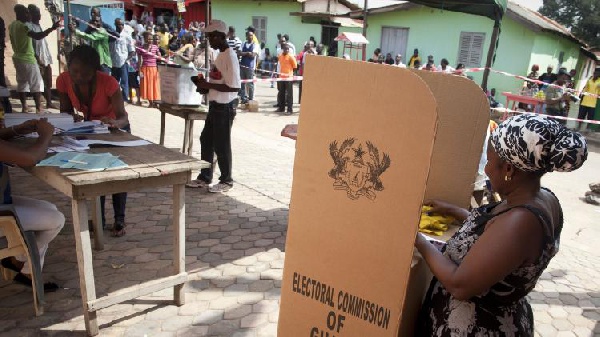 'Skirt and blouse' voting is a Ghanaian electoral term used to describe the phenomenon in which electorates votes for a presidential or parliamentary candidate of a particular party and voting against the other of same party.
ADVERTISEMENT
Analysis of Ghana's 2012 elections reveals about 26 constituencies across the country voted skirt and blouse.

On a regional breakdown, the Central, Northern and Brong Ahafo regions recorded the highest with 4 constituencies in each of these regions voting skirt and blouse whilst the Upper West and Volta regions recorded the least skirt and blouse voting in 1 constituency in its region.
ADVERTISEMENT
The infographic below gives a breakdown of constituencies that voted skirt and blouse in the 2012 elections.
ADVERTISEMENT