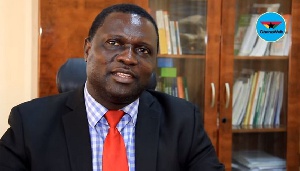 Government has said it will adopt the double-track (semester/sandwich) system to cater for the increased enrolment into Senior High Schools due to the free SHS policy.
Full implementation of the new system is expected to cost GHS323million.

The objective of the double-track system is to create room to accommodate all the students, reduce class size, increase contact hours and increase the number of holidays.

The double-track system to be implemented in the SHS is similar to the academic calendar used in the universities. With this system, each track will be in school for specific days for each semester and go on vacation and come back for the second semester. While the first track is in school, the second track will be on vacation and vice-versa.

Explaining the system on the Executive Breakfast Show (EBS) on Class91.3FM on Monday, 23 July 2018, Deputy Minister of Education, Dr Yaw Osei Adutwum, said: "Ghana is not the first country to go double-track, it is practised around the world."
"You have an opportunity to enrol more students in your top-performing schools and at the same time increase contact hours for them. You have an opportunity to decongest the existing schools by employing a time-tested tracking system, so why would you not take it?

"When you are also embarking on a major infrastructural development and you are not there yet, it's a stop-gap measure used in countries around the world. And the good news is that I'm very familiar with the double-track system, I've worked with it and I understand how it works," he noted.

Dr Adutwum debunked assertions that the double-rack system was a re-introduction of the morning-afternoon shift system where some students go to school in the morning and close in the afternoon to make room for another set of students till evening.

Dr Adutwum said the government is ready to accept inputs and criticisms to make the programme a success.