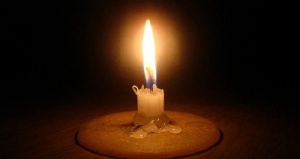 On Friday, September 9 as President John Dramani Mahama wrapped up his five-day campaign tour of the Central Region, lights at Winneba went out, much to the surprise of all.
The President was holding a mini-rally in the Effutu Constituency on his way to Gomoa.

He promised the people of Winneba a landing site and a fish processing plant in his next term.

He also highlighted some of the development projects in the municipality.

Before the rally, President Mahama had called on the Paramount Chief of Effutu. But at the climax of his address, power at the rally grounds went off.
"Where I was hammering my point…was hitting hard at someone," he told the crowd, "so he put the lights out."

Power was restored within minutes and the rally continued.

Onua FM's Kwame Kakarba said the incident did not have any effect on the rally as it ran on smoothly.

He said most people were, however, taken by surprise as power had stabilized in the past weeks in the Central Region.