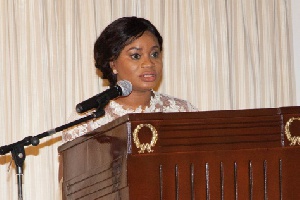 The five-member panel hearing submissions for or against a new voters' register will take a decision in the best interest of Ghana, EC boss Mrs Charlotte Osei has said.
Speaking at a stakeholders' forum on the voters' register Thursday, the EC chairperson said her outfit can only make a definite decision on the controversial issue after a recommendation from the panel.

"We have taken note of the concerns raised in the media by some stakeholders especially supporters of the big political parties about the neutrality of some members of the panel. It is however important to reiterate that the panel is here to listen and engage all stakeholders and help us arrive at a consensus and make recommendations to the EC," Mrs Osei said.
She added: "As to whether or not we will have a new register or whether we will be adopting some of the audit proposals we receive that decision will be taken by the Electoral Commission in line with and in authority of our constitutional mandate."

The five-member panel is headed by Prof V.C.R.A.C Crabbe.