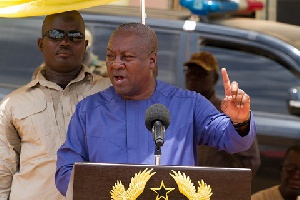 The President John Dramani Mahama says education is the best property guardians can give their wards.
Speaking at the inauguration of a Community Day School at Takrowase in the Eastern Region, President Mahama noted that his government is keen on providing quality education to the people of Ghana hence the Community Day School projects.

He added that annual budgets for the educational sector exceed all other sectors.
He hinted that education is intangible and must be a prime factor in the development of every nation.

According to the President, Knowledge is power and every child who attains the school going age must be given the opportunity to acquire Knowledge.