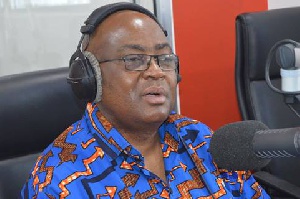 Pollster Ben Ephson has commended the Electoral Commission (EC) for duly replying the opposition New Patriotic Party in its 25-page report to the party regarding the contention on the current voters register.
Ephson said the commission did a good job by handling such document that contains detailed response of why a decision that dismisses the call for a new voters roll was taken at the long run.

The EC has announced that arguments for a new register were unconvincing, and cannot be accepted.

The committee set up by the Electoral Commission to look into proposals for a new voters register shot down the arguments for a new register, and emphasised that such arguments does not sound convincing and won't be a better course for the country.
Commenting on the EC's position on the voters register in an interaction with Fiifi Banson on Anopa Kasapa on Kasapa 102.3 FM on Monday, Ephson believes due diligence was done in the decision taken on the voters register.

"I'm not surprised at all the decision taken by the EC on the voters register. And even more revealing is the 25-page report to the NPP by the EC. The EC did a professional job by replying to the NPP, alongside the press release to the public.

"I'm just hoping the NPP will be fair to all Ghanaians and those who supported their decision, and disseminate the reply with the same vigour and alacrity it has had in its campaign for a new voters register."