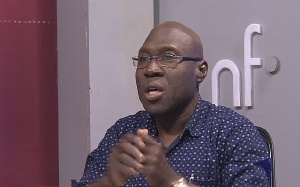 Fri, 10 Nov 2017 Source: The Ghanaian Observer
It has emerged that former Minister of Roads and Highways, Alhaji Inusah Fuseini and the Northern Regional Youth Organizer of the Opposition National Democratic Congress (NDC), Alhaji Mohammed Aminu, are on a collision course over the party's 2016 campaign cars.
The former Minister, who is also the lawmaker for Tamale Central, is reported to have claimed that he secured the vehicles for some members of the campaign team who are executives with the understanding that the cars would be returned after the elections.

According to him, this was aimed at catering for the logistical constraint that was encountered by the party prior to the 2016 polls, but after the elections, persons including the Regional Youth Organizer and others deliberately refused to return their vehicles.

"I feel pained talking about this matter. I feel very very pained talking about his matter. I wish I could let this matter rest. The party prior to the 206 elections formed a campaign coordinating tem in all the regions. I was part of the campaign coordinating team; we met the first time and we all talked about logistics then the youth organizer, women's organizer and some other people said they did not have vehicles…well I said I will organize some vehicles for the.

I spoke to one or two friends and they donated two pickups on the understanding that the vehicles will be returned after the elections", he said on Tamale-based Diamond FM.
He said he has made fruitless efforts to retrieve the vehicles and confronted the regional Campaign Coordinator, Alhaji Mohammed Muniru-Limuna, who asked him to use any available means to retrieve the vehicle since he was being harassed by the owners.

Alhaji Inusah Fuseini said he had no option but to go and seize the vehicles since the vehicles were in possession of party executives who refused to return them as agreed, indicating that he did everything within his power not to allow the issues escalate to its current level.

The former Minister in the erstwhile Mahama administration, who has been accused of hiring thugs to seize party vehicles from party officials in Rambo style, said the claims are fabrications to ruin his hard won reputation.
Source: The Ghanaian Observer