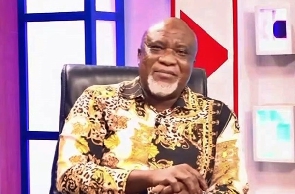 A one-time parliamentary aspirant of the New Patriotic Party (NPP) for Kpone Katamanso, Hopeson Adorye, has called on the leadership of the party to force Finance Minister Ken Ofori-Atta and other government officials involved in the Domestic Debt Exchange Programme (DDEP) to explain what is happening.
Speaking in a Neat FM interview monitored by GhanaWeb on Monday, January 23, 2022, Adorye said that Ofori-Atta and his deputies, as well as the former Minister of State in Charge of Finance, Charles Adu Boahen, should be moving from media house to media house to explain the DDEP to ordinary Ghanaians.

He added that the party's communicators, including himself, are really finding it difficult to explain what is happening to the people of Ghana.

"It is now very difficult to defend the government. Can you even defend the government because things are really bad now? Things are out of hand. We are all not happy, so how can we even defend the government?

"…this is a serious matter, and that is why I have been calling on the party's leadership to force them (the people involved) to go and explain. I call on the party chairman and the general secretary to tell them to go on the radio and television and explain to the people of Ghana.
"…the finance minister must be talking to Ghanaians. He should be moving from radio station to radio station. I don't know why he doesn't want to talk. Adu Boahen must also come and talk on this issue because they were the people who were involved in the drawing of the programme," he said in Twi.

Watch the interview below:

IB/BOG