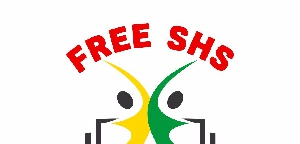 The government of Ghana has released an amount of GHS35.9 million for the second term of the free senior high school programme (SHS).
This was revealed by the Head of Communications at the Free SHS Secretariat, Josberta Gyan Kwakye on Monday, 22 January. She said the amount would cover about 489 schools.

"We have released such an amount to the various secondary schools and it covers about 489 schools… The GHS35.9 million that has been sent to the schools currently, is to cover the initial administrative costs for the schools for the second term," she told Accra-based Citi FM.

She explained that the initial 20 per cent sent released to the schools in September 2017 "was based on raw estimations because as of the time we were releasing the funds, we didn't have the exact enrolment numbers, so, it was more of an approximation."
She said the Ministry has also paid GHS3,392,031 as arrears for 264 schools which covered the first term.

"After we had been able to confirm the enrolment numbers based on the signed list that the individual schools submitted to the secretariat, we have now come to the conclusion that about [264] schools had some arrears to be paid to cover for the first term," Mrs. Gyan Kwakye said.