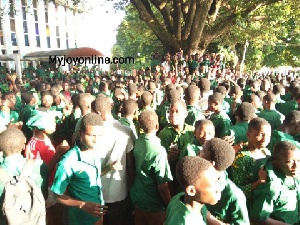 The Headmaster of Prempeh College in Kumasi has been summoned to Accra, after he dismissed some continuing students for failing their promotional examination.
According to reports, about 50 first year students could not be promoted to the second year and they have to repeat year one.

But because they are not covered by the free SHS policy which is currently being enjoyed by all first year students, they have been asked to go home.

P.R.O of the Ghana Education Service Rev. Jonathan Bettey, told Radio Ghana that the Service and the Education Ministry have been informed of the development.
He said the Headmaster has been invited to Accra to find a solution to the problem.

On the challenges with the placement of first year students and difficulties in some schools due to inadequate facilities, Rev. Bettey said everything is being done to address them.