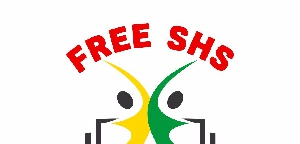 A group known as the Finders Forum of Ghana is demanding the immediate reinstatement of the interdicted and sacked school heads cited for allegedly flouting the guidelines of the free SHS policy.
Two heads of Senior High Schools (SHS) in the country were on Tuesday sacked for breaching the guidelines on the implementation of the Free SHS education policy rolled out by government.

The two, Blasu Wisdom, headmaster of Pentecost SHS in Koforidua and Rev. S.P Elewokor, assistant headmaster of Duffor SHS, are "to be posted outside the school to teach in a classroom".

They were found guilty of various infractions including extortion.

In a press release, the Finders Forum expressed utmost exasperation and dissatisfaction with respect to the interdicted exercise carried out by the education ministry on the said heads of senior high schools.

It however advised government to assume the responsibility of ensuring a national coarse and not be driven by "politics" adding that, a policy on test does not require such an approach in solving it's challenges.

"Indeed we do not entertain " flautists" and under no circumstance must such a person be offered any vacuum to operate".
But the group contends that, sacking and interdicting the school heads has not offered any solutions to any of the concerns raised by the headmasters.

"Why sack, suspend or interdict them when the issues raised are of generally genuine concern? Why do so when they, as well as you are the policy makers and implementers who are both having a first experience with the policy." it asked.

The group is therefore advising the interdicted heads of the said schools to take legal action to seek redress, should government fail to reinstatement them.

"With such a flagship policy of education, the ministry should have acknowledged the issues raised and not sack such service men and women who have dedicated their lives to see improvement in the life's of our future leaders," it noted.