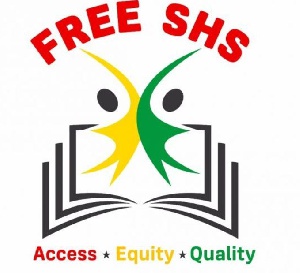 The Chief Executive Officer (CEO) of Public Sector Reform, Rev. Thomas Kusi Boafo has said, the government has no excuse not to implement the free Senior High School (SHS) policy despite teething challenges.
"Failure of the government to implement it this September will be ill-faith and an indictment on its part".

According to him, the state has what it takes in terms of human and financial resources to make free education a realty.

The former economics lecturer with the Kumasi Technical University and policy analyst urged parents and guardians to refrain from critising the policy and wait to see it outcome.
Free SHS education has been one of the top priorities of the ruling New Patriotic party (NPP) government as it was a major campaign tool prior to 2008, 2012 and the 2016 elections respectively.

The NPP after winning the 2016 general elections said it is determined to roll out the pogramme that seeks to give free Senior High School education to about 120, 000 students across the country.

However, some individuals and groups both within and outside the party have warned the government to make better preparations to ensure its sustainability. A former defense minister, Dr Kwame Addo Kufour, who is also a staunch member of the party earlier this year warned