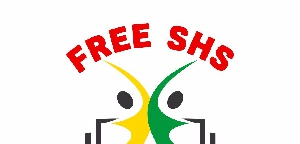 The Progressive Peoples Party (PPP) says the Free SHS policy is illegal and unconstitutional.
Speaking to GBC`s George Asekere on 'Behind the News,' the communications Director of the party, Paa kow Ackon, said if government wanted to enforce the free Compulsory Universal Basic Education in the constitution, then it should have started at the basic level and not SHS.

He said government's priority in implementing the free SHS policy is misplaced.

Mr Ackon said the PPP will seek legal intervention to ensure government effectively enforces the implementation of the Free Compulsory Universal Basic Education.

Meanwhile, government has promised to release funds for the smooth roll out of the free senior high school policy by the close of the week.

A Deputy Minister of Education, Dr. Yaw Osei Adutwum, announced this at the 55th National Conference of the Heads of Assisted Secondary Schools (CHASS) in Ho.

Dr Adutwum, said government is aware of the challenge and is committed to ensuring that the schools received their funding to enable the free SHS policy to take off smoothly.
He said the policy would, within the next three years, absorb the feeding grant adding that first year students in schools in the northern part of the country would be part of the policy.

This is to ensure uniformity across the country in terms of funds for schools.

The Free SHS programme will ensure that government absorbs the full cost of public secondary education.