General News Wed, 24 Jan 2018
A Former Deputy Attorney General, Dr Dominic Ayine, has dared the Minister of Foreign Affairs and Regional Integration, Shirley Ayorkor Botchwey, and, by extension, the current government to publicise Ghana's agreement with the US government on the two former Guantanamo Bay detainees if there is no exit plan.
"They are not telling you the entire truth," Dr Ayine said. "They are playing politics with the agreement."
He was speaking on 3FM's News Hour on Wednesday in reaction to Ms Botchwey's statement on the floor of Parliament, earlier in the day, over the fate of the two Yemenis.
"It must be noted that no exit arrangement were originally discussed," she told Parliament, "between the two governments to end the bilateral arrangement at the time of negotiation."
"The US has also been clear in our discussions that per the agreement, returning them to the United States is not an option open to discussion or negotiation."
But Dr Ayine said, for want of a better expression, "This is pure nonsense".
"How do you interpret an agreement in this pattern?" he wondered.
According to him, "there was an exit plan".
He told 3FM's Stephen Anti on the programme that the agreement was expected to be held in confidence and it is palpably stated that upon the expiration of the agreement, Mahmud Umar Muhammad Bin Atef and Khalid Muhammad Salih Al-Dhuby are to be sent back to Yemen.
'Only the two of us'
He stated, however, that the expiration is not supposed to be exactly two years after the agreement but not much information from the document has to be divulged at this time.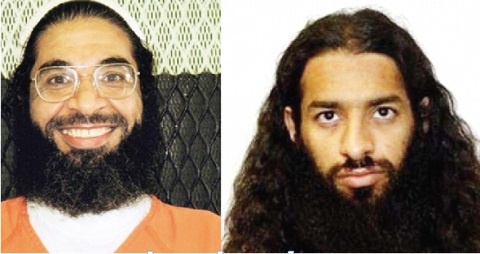 According to the Bolgatanga East Member of Parliament, the whole pact was agreed in confidence.
He narrated how the agreement document was opened in the presence of only him and his superior, then.
"We opened the document in the presence of only the two of us."
He intimated that though he would not reveal much, intelligence was shared on a perennial basis by the US government.
"We created this agreement as a National Security document and the Americans were sharing intelligence with us."
For him, the agreement was well documented and if the current government thinks it can go against it, it can go to the Ghana Refugees Board to revoke the status of the former Guantanamo Bay detainees.