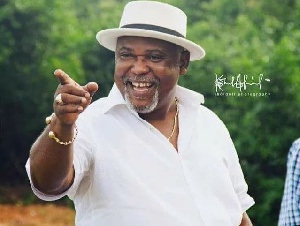 Former deputy Central Regional Minister, Mr. Aquinas Tawiah Quansah, has received heavy criticism from Ghanaians on social media for saying he won't allow his kids to study at a Free SHS initiative over concerns of quality of education.
Former deputy regional minister Quansah was reported to have said that he would not allow to his children to study at a school that's participating in the Akufo Addo government's Free SHS program. According to the former government appointee, the Free SHS initiative is prove itself as a viable answer.

And, thus, the former Mfanteman West legislator stated that he would prefer to sent his kids to a school where he's assured that he'd get his money's worth.

"I will not allow my children to be part of it. One of them gained admission to Achimota but I have asked that he attends Akosombo International School where I am guaranteed of quality," said the former lawmaker.

Responding to the former presidential appointees comments, some Ghanaians have taken to social media to voice out their discontent over the former lawmaker's comments.