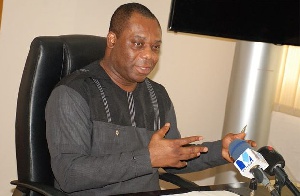 Government has reportedly begun cancellation of the double track system under the Free SHS policy in the Northern Region following lack of basic teaching and learning amenities.
Deputy Director General of the Ghana Education Service after a meeting with Headteachers of Second Cycle Schools in Tamale asked some schools to withdraw the system after receiving discouraging reports of infrastructure constraints.

Some of the schools government is backtracking the system is the Tatale Evangelical Presbyterian Agriculture Senior High School, Pong Tamale SHS and St. Charles Mini Seminary due to lack of infrastructure.

The double track system for Senior High Schools introduced by the Akufo Addo government started Tuesday 11th September 2018.

This first batch of candidates placed on the GREEN TRACK, resumed on September 11, 2018 whereas the GOLD TRACK (Second batch) will resume on November 8, 2018.
The double Tracking System which is similar to the semester mode of learning applicable in the universities at the SHS level, according to the government allowed 400 out of the 696 senior high schools to accommodate more students within the same facility.

Statistics available show that from 2013 to 2017, a staggering 493,016 Basic Education Certificate Examination (BECE) candidates qualified to pursue secondary education but could not do so because they were not enrolled.

The objectives of the Double-track School Calendar are to create room to accommodate increase in enrollment, reduce class sizes, increase contact hours and to increase the number of holidays.